Contact Our Firm to Move Forward
Dedicated Divorce Attorneys

Los Angeles Divorce Mediation Attorney
Divorce Mediation Services for Couples That Want to Try Mediation Before Pursuing Litigation
If the divorcing parties are both reasonable in their expectations in resolving their family law case, and if they don't think involving lawyers early on would be an efficient and cost-effective way of going about their divorce, mediation might be the way to go. Mediation can be less costly than litigation for resolving your family law issue.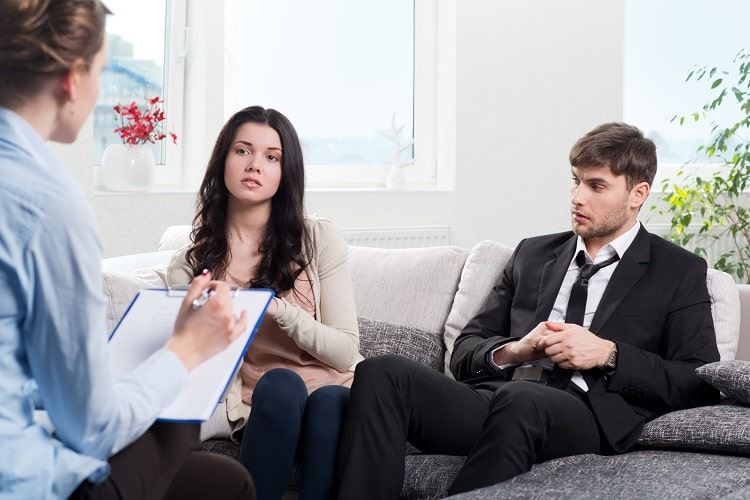 In some situations, involving the wrong type of lawyers for either side can turn the case into a circus, costing the parties unnecessary legal fees times two (legal fees for each party). Remember, legal fees for both parties can rapidly escalate in litigation. Those fees will be coming out of the same pie.
---
Our seasoned divorce mediators provide high-quality mediation services in Los Angeles. Schedule a consultation by calling us at (213) 798-4854 or contacting us online today.
---
How to Facilitate an Amicable Resolution to Your Divorce
If both you and your spouse are open to a fair and amicable settlement and neither of you is interested in playing games or weaponizing the judicial process against the other spouse, you could benefit from retaining the services of a Los Angeles divorce mediation lawyer.
Benefits of divorce mediation include:
Mediation can result in a less stressful process and preserve the size of the pie you are trying to divide in your divorce.
When you hire us as a mediator, we will serve as a neutral party in your case.
We have over 23 years of family law trial experience to draw upon and can advise you on a myriad of possible solutions to key issues that are fair to both parties under the California Family Code and case law.
Further, with mediation, both parties can share the cost of the services instead of each paying for their own attorney to fight in court.
Mediation for Child Custody & Support Matters in Los Angeles
If you have young children, taking a scorched-earth position in litigation might not be a good idea. Remember, you will co-parent your children even after the divorce. Through mediation, you might be able to avoid burning bridges with your ex-spouse.
Assisting with Preparing and Submitting Your Paperwork
As part of our Los Angeles divorce mediation services, our office will also assist both parties in drafting the pleadings necessary to successfully complete the case.
The service may include:
Filing the divorce petition,
Preparing the required financial disclosures, and
Drafting a settlement agreement and stipulated judgment should the parties settle the case.
Of course, there is no guarantee that you will be able to come to an agreement, but we will try our best.
What Happens if My Spouse and I Cannot Come to An Agreement in Mediation?
The good thing about family law is that each issue in a case is divisible. That means it is not an all-or-nothing situation like in civil law cases. You do not have to settle all the matters. You can settle the ones you are able to agree upon and litigate those you have an impasse on later in court. For the issues you can't settle in mediation, you would still have a chance to litigate them in court and hire lawyers to represent you.
Practical Insights from an Experienced Los Angeles Divorce Mediator
Before practicing law for 23+ years, Attorney Kenneth Reyes formerly served as a CPA for 9 years. With this background, he can provide superior insides into the financial matters in your divorce.
If you own a business and need it appraised, you may jointly retain an expert for an appraisal during the mediation process to arrive at a fair and equitable division of community property.
If you owned a property before marriage, but the mortgage was paid using community income during the marriage, you might need to involve a forensic accounting expert to calculate and apportion the community interest in the property during the mediation process.
Privileged & Confidential Mediation Sessions in Los Angeles
Most statements during mediation are privileged and confidential. The settlement agreement reached is the only statement or writing made that can be disclosed without the express consent of both parties.
With limited exceptions created by the courts, nothing else said or written during or in the course of mediation, or for the purpose of mediation, can be:
Received in evidence,
Compelled in discovery, or
Compelled as testimony.
(California Evidence Code § 1119, 1121, and 1123)
---
If you think that divorce mediation in Los Angeles is the right process for your situation, please call us at (213) 798-4854 or contact us online. You and your spouse must agree to give mediation a chance and will be jointly retaining our services as a neutral party.
---
"He also helped me with my petition for my wife and my youngest son. They are now here in California with me."

- R.L.

"Everyone was very attentive and accommodating. I truly recommend him and his firm."

- M.Z.

"To Kenneth, Fe and the entire team. Thank you so much...."

- G.P.

"Day or night, he was available to offer not just his legal expertise, but practical and honest advice as well. "

- S.M.
Board-Certified Family Law Specialist
Over 24 Years of Legal Experience
Award-Winning Certified Public Accountant
Regularly Published Legal Professional
Highly Involved in the Filipino Community
Fluent in English, Spanish, Tagalog, and Bicol